Northern Virginia Roof Replacement Cost
If you need a new roof, we know that you have a lot of questions. What type of roof should you install? How long should a new roof last? What's the best time of year to install a new roof? What's the total cost of replacing your existing roof? We're going to address those questions, and help you make an informed decision.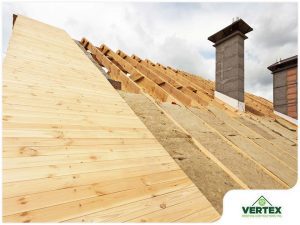 Before we dive into the cost determinants for your new roof, there are some terms you should be familiar with. You may hear the term roofing square. This is the measurement roofing contractors use to approximate how much material will be required to complete the job. In simple terms, a roofing square is a 10' x 10' area, which equals 100 sq ft. For example, a 1000 square foot roof equals 10 roofing squares, which about the average size of a standard townhouse.
The longevity of different roofing types should also be factored into your final decision. Here is an estimate of how long you can expect your new roof to last:
• Metal Roofs: 30-100 years
• Rubber Roofs: 20-30 years
• Wood Shingles: 15-20 years
• Asphalt Shingles: 30-50 years
Factors that impact the cost of new roof installation
1. The Roof size

The contractor will measure the size of your roof to determine how much material will be required. Most roofing materials are priced per square foot. Commonly used roofing materials like shingles and underlayment typically cost around $4.00 per square foot.
2. Roof gradient or pitch
If your roof is very steep, that will impact both material and workforce costs. Steep roofs are considered not walkable and require more staging, safety and labor.  Industry standards dictate that any roof with a pitch 2:12 to 4:12 should have 100% ice and water shield. Anything greater than 4:12 requires underlayment and ice and water shield at designated areas.
3. Removal and Disposal efforts
The time it takes to remove your old roofing, along with disposal requirements, will impact the work and total cost of the job. A big factor here is the weight of the existing roofing materials. The heavier they are, the greater the roof removal cost
4. Roof Accessibility
How hard or easy is it for the contractor to gain access your roof? If that process is difficult, the price per project will increase. There may be a need for additional equipment and labor to remove the old roof, load the waste, and complete the entire removal process.
5. The price of the new roofing materials
The type of roofing material you select will determine the aesthetic design, appeal, weight, durability and longevity of your new roof.
The cost of shingles you choose, and the associated installation cost, will have a major impact on the total cost of your new roof. Here is the average new roof installation cost using different type roofing materials. These are rough estimates only, and may not apply to your particular roof.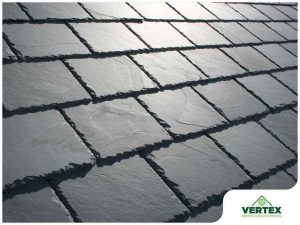 How Much Does a New Roof Cost?
• Asphalt Shingles (3 Tab)  $7,500 – $15,500+
• Wood Shingles $15,000 – $25,000+
• Asphalt 30 Year Shingles $9,500 – $22,500+
• Asphalt 50 Year Shingles $11,500 – $30,000+
Other components that may impact the bottom line cost to replace your roof.
Waterproofing
Decking
Insulation
Leaking chimneys
Skylight problems
Winter damage
Pooling water
Gutter problems
The need to remove excess layers of roofing material
Deck or substrate damage that requires fixing
Soffit and fascia problems
Mold
The particular type of roof you have (ranch and colonial roofs are typically the easiest to remove, while Tudor style roofs are most problematic due to their big number of slopes and eaves)
These additional costs should be identified and quantified by the roofing contractor prior to authorization to proceed.
Great Service, Better Price, Best Roof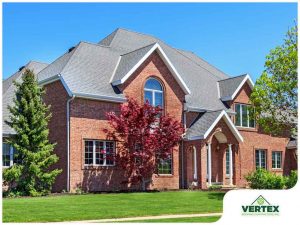 Regardless of the type of roof you select, you can count on Vertex Roofing Contractors to install a durable, long-lasting roof while staying on budget. Unlike many Northern Virginia roofing contractors, we built our reputation on honesty, trust, and reliability.
Let us put our 20+ years of experience with Northern Virginia roof replacement to work for you. Give us a call today 703-782-5531 and set up a free on-site consultation with one of our roofing professionals. They will help you make an informed decision about which roof type is best for you, along with the cost. You won't be disappointed..we guarantee it.
Get a "hands free" estimate to replace your roof in 24 hours* without a site visit.
*Estimate request must be received Monday – Friday for 24 hour delivery (excluding Federal holidays). Requests made on the weekend or holidays will be fulfilled on the next business day.