Roofers in Arlington, Virginia
Are you looking for reputable home and business roofers in Arlington, Virginia? Vertex Roofing provides installation, repair and maintenance services for local commercial and residential properties.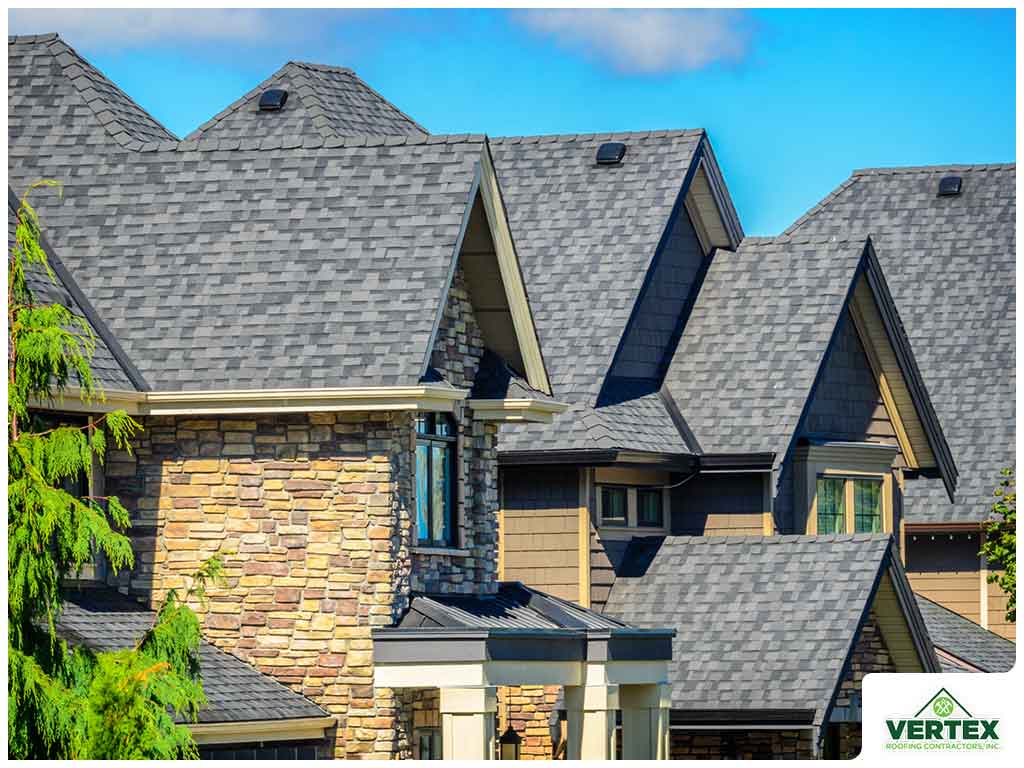 Get Free Quote
Arlington-Based Roof Repair for Your Home or Business
Even as the region thrives with new developments, Arlington still holds a unique charm in its historic locales. Vertex Roofing is proud to provide services to home and business owners throughout this popular area.
Residential Roof Repairs
Roof repairs help your home look appealing from the outside and protect your interior from the elements.
At Vertex Roofing, we help Arlington homeowners keep their roofs pristine so they can contribute to the property's curb appeal and provide a long life span. If your roof leaks, your gutters are clogged or a storm has damaged your roof, we will restore it to its former condition. 
Commercial Roof Repairs
As a business owner in Arlington, you want to give prospective clients the impression that you offer quality products and services and are a company they can trust. Appearances matter, and your business's roof is a big part of how you are perceived. The Vertex Roofing team has the tools, experience and training to repair your roof, keeping it safe from the elements and looking attractive to customers. 
We understand that time is money for you, so we will perform repairs quickly and professionally, causing minimal disruption to your employees' and customers' routines.
Roof Replacement for Your Home or Business
As a seasoned local Arlington roofing company, we have the expertise to examine every element of your roof, and we will advise you if roof replacement is more cost-effective. 
Roofing Your Arlington Property
Arlington's properties come from different eras and feature many distinctive styles. Whether you have a historic home or on-trend development, we have the skills to upgrade it. We work with many roofing designs and materials to deliver an installation that fits your neighborhood and your property.
Our expert roofers will suggest an ideal solution for your home and business, considering your budget, needs and aesthetic preferences. We provide:
High-quality installations with the roofing materials you want.
Long-lasting roofs to enhance your structure's curb appeal.
Fast installation with the least amount of disruption to your routine.
Excellent customer service. 
Complete residential and commercial roofing services.
Get a Free Estimate Today!
Your Trusted Roofers in Arlington, Virginia
Vertex Roofing is a local, family-owned business that offers quality repairs, stellar installations and honest recommendations. We are roofers from the region and for the region. We provide:
Excellence: We've established partnerships with leading suppliers, ensuring we exclusively use the best materials and do jobs the right way.
Financing options: Should you need assistance, we offer financing options to ensure every Arlington property owner can benefit from an attractive, durable roof.
Full service: Whether you need a leak repaired, shingles replaced or a whole new roof, our team is ready to assist. No project is too big, small or technical for us.
Reputable work: We're an award-winning GAF Master Elite® Roofing Contractor, which speaks to our quality of service, materials and craft. We have an excellent local reputation for offering reliable repairs, installations and professional service at reasonable prices. 
Roofing Contractors for Residential and Commercial Repair and Replacement
Vertex Roofing in Arlington can work with several residential roof types, including:
Our commercial roofers in Arlington, Virginia, can also install or repair several kinds of commercial roofing, such as:
Whether you need commercial or residential roofing repairs or replacements, Vertex Roofing is ready to provide high-quality services and materials.
Other Services
We have other services to help make your home the best. Vertex Roofing's expertise extends to:
Our goal is to help your home or business look and function better with reliable roofing, siding, and gutter services in the area.
Get Free Quote
About Vertex Roofing
We are a commercial and residential roofing company in northern Virginia that uses high-quality products. Our company has several well-known certifications and awards, including:
CertainTeed Select ShingleMaster™
GAF Master Elite® Roofing Contractor
GAF President's Club Award Winner
These designations help us provide better warranties for our products. With over 20 years of experience, our industry expertise lets us take care of everything from roofing to siding, and gutters.
Choose Vertex Roofing as Your Local Roofing Business in Arlington, Virginia
Are you ready to improve your home or business or need roof or siding repair? The team at Vertex Roofing can get the job done right the first time. Check out our specials to learn more about our financing promotions, then fill out our contact form or call (703) 436-6426 to schedule services!