Local Roofing & Gutter Contractors
You might not think that gutters are as important as other parts of your home or business, but gutters and downspouts play a vital role in any long-lasting roofing system. This is especially true if your home or business is surrounded by trees. Unfortunately, gutters and gutter installation often take a backseat to more popular home repairs.

Get Free Quote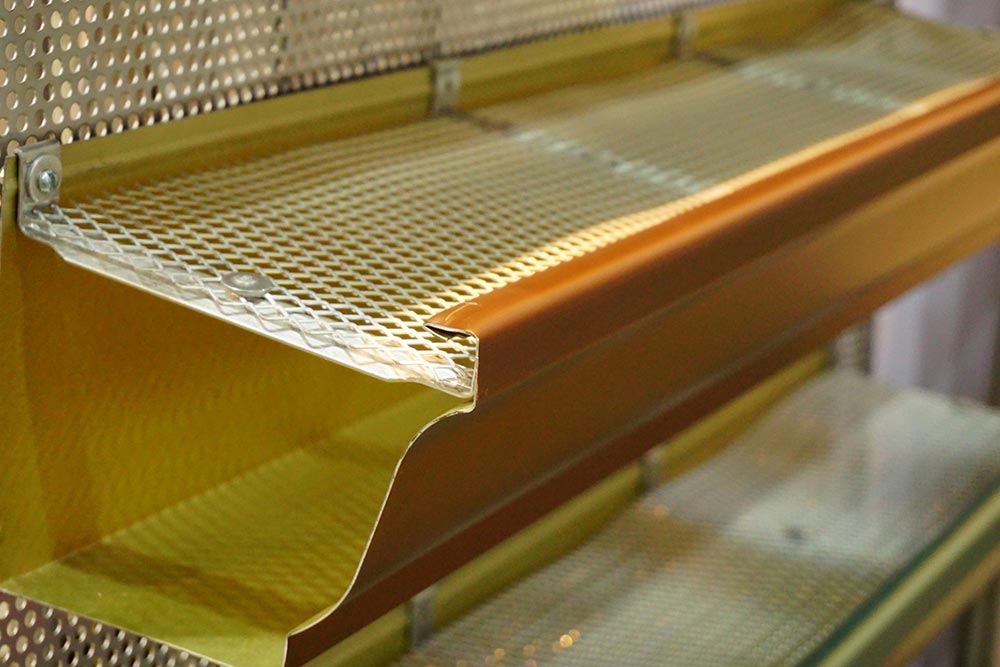 Properly installed and sized gutters do more than just move rain off your roof. With expert gutter installation, you can prevent costly drywall repairs and water damage to soffits and fascia. Gutters are also an economical way to help protect your home or business from the elements. They keep a structure dry by diverting water away from the foundation, preventing wood rot on the roof and erosion of the landscaping. Gutters are essential to protect the long-term value of any property, so make sure you choose the right gutters and have them professionally installed.
Gutter Installation & Repair in Northern Virginia
Vertex Roofing Contractors Inc. offers a variety of gutters in some of the most popular styles. Our gutter options allow you to choose the type that best fits your home's aesthetic. They are all made from high-quality, durable materials designed to last with regular maintenance.
Common gutter styles from Vertex Roofing include:
K-style: These decorative gutters look like crown molding. This curved style can often handle more water and is more likely to prevent it from backing up onto the roof.
Half-round: This traditional style is a suitable option for several home styles. Half-round gutter systems are available in double- and single-bead styles and reverse-bead.
At Vertex Roofing, we custom-make all our gutters for residential and commercial buildings to ensure they fit correctly.
Northern Virginia Gutter Installation Contractors
We proudly offer several gutter services for residential and commercial establishments. Our team can:
Install new gutters.
Upgrade or replace existing gutters.
Repair broken or leaking gutters.
Inspect your current gutters for damage or other problems.
However, we also provide roofing installation, repair and maintenance and many other services for siding and skylights.
How to Know If You Need Gutter Repairs or Replacements
You'll know if you need gutter replacement services in northern Virginia if you notice the following:
Leaks: If your gutters rust, they can eventually wear a hole right through them, causing leaks. Check to see if rainwater is diverting to the downspouts and look for holes.
Rust: You may see rust spots on the bottom of older gutters, especially if the paint starts to peel.
Sagging: The weight of debris and rainwater can eventually cause parts of your gutters to sag.
Any of these issues could lead to damage in enough time. Regular maintenance can help prevent further damage and extend your gutter system's life span.
About Vertex Roofing
Vertex Roofing is a reliable residential and commercial roofing repair and replacement company. We also provide several other exterior services for gutters, siding and more. We serve homeowners and business property managers in northern Virginia within a 35-mile radius from Manassas.
We aim to help you improve your property with new roofing, gutters or siding. We provide high-quality work with strict attention to detail, using only the top products in the industry. Our dependable roofing and gutter services help you upgrade your home or business and address any other concerns.
With over 20 years of industry experience, we have the expertise to provide reliable, updated gutters. Vertex Roofing is a GAF Master Elite® Roofing Contractor, GAF President's Club Award Winner and CertainTeed Select ShingleMaster™. We give it to you straight and do each job correctly and within your budget.
View Our Helpful Gutter Resources
Gutter Maintenance
Gutter FAQs