Commercial Roofing Expertise You Can Count On
In addition to our residential roofing work, Vertex Roofing Contractors Inc. has served many commercial general contractors, building owners, shopping centers, office buildings and apartment complexes. We install commercial roofing systems for new construction or roof replacement on existing properties. We are the experts for all the latest in low-slope roofing technology, and flat roofing makes up a majority of commercial roofing projects.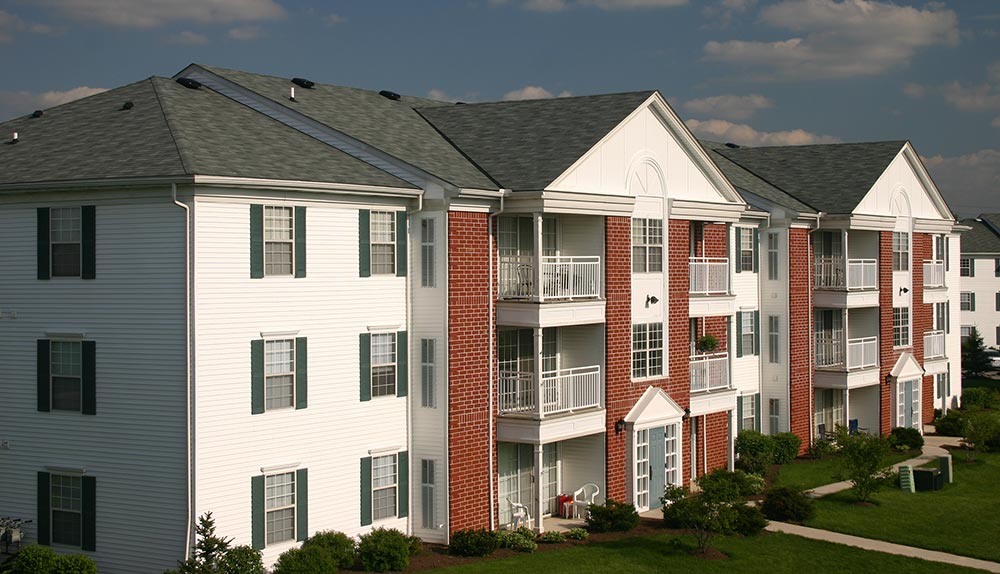 What Fits Your Business's Roofing Needs?
Explore these roofing types and contact us for more information about your particular commercial project.
EPDM (Synthetic Rubber)
EPDM is the most common roofing product for low-slope roofs. Its benefits include no pollution of rainwater run-off, durability, design versatility and ease of installation. We can cover your EPDM roof in no time, with minimal disruption to your business operations.
TPO (Thermoplastic Polyolefin)
This product is a single-ply roofing system. It is widely used in roofing because it does not degrade under UV radiation, a common problem with nylons. This product also comes in a variety of colors which can keep a building cooler while matching its business aesthetic.
Modified Bitumen (Torchdown)
This product uses torches that melts asphalt at the seams to join pieces together. During extreme weather conditions, torchdown roofing can shift as required and resist brittleness. This system also provides excellent waterproofing and insulation qualities, and is a fire-, wind- and hail-rated roofing system. This product may also be cold-applied using adhesives, gravel and rock.
Standing Seam Metal
Metal roofs can be mechanically seamed or have snap-together seams, tongue-and-groove seams or hooked seams. Standing seam metal roofing panels can be custom-fabricated in the shop or roll-formed on-site. Metal roofs are durable, fire-retardant and almost maintenance-free. They are also energy-efficient since metal reflects heat.