Standing Seam Metal Roofing in Northern Virginia
Standing seam steel roofing is the most popular residential metal roofing today. Standing seam sheet metal roofing refers to a flat metal panel that is seamed or interlocked together along the edges of a turned up vertical leg.
Get Free Quote
If you're looking for local metal roofing companies or metal roof installation services in Northern Virginia, get in touch with Vertex Roofing today!
What Is Standing Seam Metal Roofing?
Metal roof systems fall into two categories: structural and architectural. A standing seam sheet metal roof is an example of an architectural system. The standing seam can be mechanically seamed, or have snap together seams, tongue and groove seams, or hooked seams. Standing seam metal roofing panels can be custom fabricated in the shop or roll-formed on-site. These roofs are designed to be a watershed system rather than a water barrier system, and require slopes of 3:12 (or 14 degrees) or greater.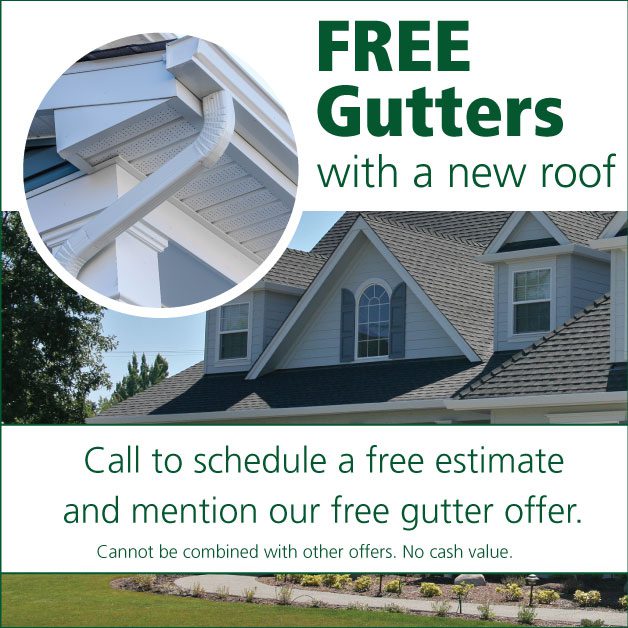 Benefits of Metal Roofs for Residential and Commercial Properties
Standing seam metal roof systems offer numerous benefits for residential and commercial properties. Advantages of installing a standing seam metal roof on your building include:
Increased durability: Metal is an extremely durable material built to withstand wind, rain, snow, ice and sunlight. Metal roofs also have concealed fasteners, making it easier for them to endure extreme weather without forming rust or leaks.
Fire-retardant nature: Metal is inherently much more fire retardant than other types of roofs.
Low maintenance: Metal roofs require very little maintenance throughout their lifetime.
Energy efficient: Metal reflects heat and blocks its transfer into the rest of your building. It absorbs less heat, which helps you save on energy bills.
Low weight: Metal roofs are lightweight, allowing you to install them over existing roofs. The lightweight metal puts less stress on your building's structure.
These benefits can apply to any type of building, making standing seam metal roofs a great option for homes and businesses.
Metal Roofing Repair
If you need repair services for your metal roof, the metal roofing contractors at Vertex Roofing are here to help all of Northern Virginia. We can repair damage from:
Wind.
Hail.
Fallen tree limbs.
Roof age.
Leaks.
Sagging roof deck.
Chimney damage.
As soon as you notice any problem with your metal roof, contact our team immediately. We're happy to perform metal roof repairs for your residential or commercial roof.
Metal Repair Replacements
Our team can perform standing seam metal roofing replacements for homes or commercial buildings. We're a full-service replacement company, allowing us to provide new roofs at an affordable price with top materials.
While we make every effort to repair your roof, we know that sometimes it's best to replace your entire roof and start fresh with a new one. If you've experienced one of these issues or simply want to replace your aging roof, our team is ready to install a new metal one when you need it most.
Our Metal Roofing Contractors in Northern Virginia
Vertex Roofing serves residential and commercial property owners throughout Northern Virginia. We conduct roofing repair and replacement and provide services for siding and gutters. We are licensed and able to help anyone within a 35-mile radius of Manassas, Virginia.
We aim to help you upgrade your home or business with new roofing, siding or gutters. Vertex Roofing provides top-quality work with durable products you can trust for years to come. We ensure our services enhance your building and address all your roofing concerns.
Our team has over 10 years of experience in the industry, making us a reputable choice for standing seam metal roofing installation, replacement and repair. We also have multiple recognitions and certifications:
CertainTeed Select ShingleMaster™
GAF President's Club Award Winner
GAF Master Elite® Roofing Contractor
Each of these allows us to provide comprehensive, industry-leading warranties for our roofing installation and repair services. We work hard to ensure all jobs are done to your specifications and within budget.
Choose Vertex Roofing as Your Local Metal Roofing Contractors in Northern VA
Whether you need metal roofing repair or a new metal roof, our team is here to help. We provide the roofing services you need to upgrade your home or business. Vertex Roofing also offers special financing for 18 months with approved credit. You can also check out our other special promotions.
If you need standing seam metal roofing contractors near you, please call us at (703) 436-6426 or complete our online form!
View Our Helpful Resources on Roofing Material Selection