Local Roof Repair in Northern Virginia
There are many reasons your roof may be in need of repair. Damage from wind or hail, falling trees or limbs, and even your roof's age can be good cause for roof repair. At Vertex Roofing Contractors Inc., we have been working in Northern Virginia communities for years, providing expert installation and local roof repair work. We're a company that values honesty, integrity and customer service as much as we do a job well done.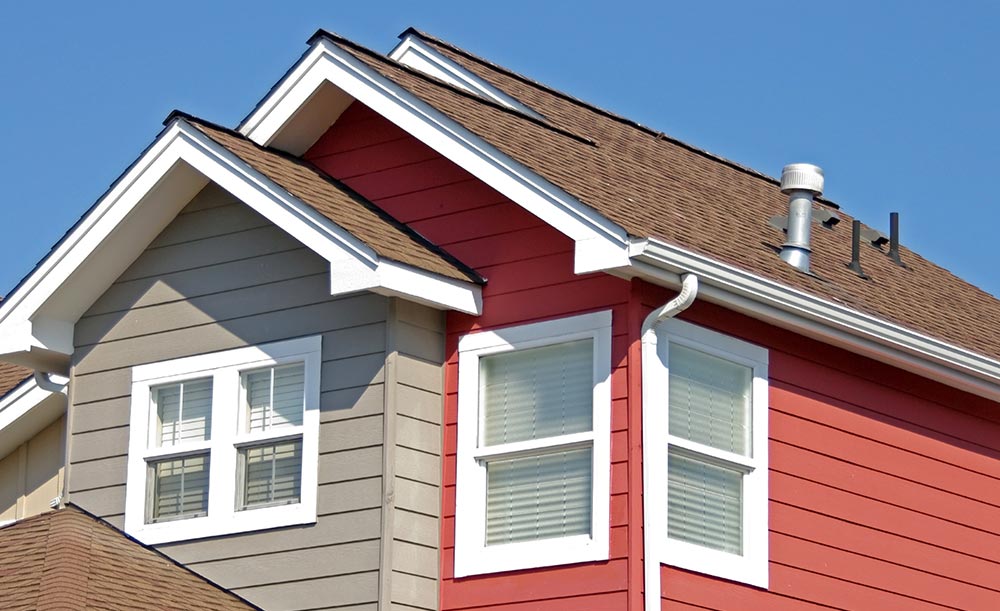 Whether you have a small issue or have recently suffered major storm damage, let Vertex help. We specialize in roof repair and can work alongside your insurance company to assist with the claim filing process. We will even meet with your insurance adjuster to get you the best possible deal for you and your home.
Get Free Quote
Signs You May Need Roof Repair Near Northern VA
There are many indicators that your roof has suffered damage and is in need of repair. Some are obvious, like missing shingles, but others are not quite as noticeable to the untrained eye. Our employees are trained and have the experience to evaluate your roof and to determine if it has any of the following warning signs, such as:
Missing shingles or shingles that are lifted or cracked
Outdoor light shining inside your attic
Excessive amounts of shingle granules in gutters and downspouts
Mossy shingles
Ceiling or wall stains
Visible damage or discoloration at or around vents
Evidence of water in the attic
Energy bill increases
Exterior paint that is peeling or blistering
Sagging roof deck
Skylight or chimney damage
Ignoring the signs that your roof is in distress can cause long-term damage to your home and will prove costly if left untreated. Avoid the increased cost and stress and find out how one of our experts can address any issues you may have today!
Roofs We Can Repair
Our Northern Virginia roof repair services help extend your roof's life by solving issues that do not need full replacements. Ultimately, the roofing repair process helps save time and money because you can wait longer to replace your roof. Minor damages on newer roofs are easy to fix with professional roof repair services.
Vertex Roofing has experience repairing various residential and commercial roof types, including:
Asphalt Shingles
Do you have asphalt shingles that need repairs? Our experienced team is here to help. We can fix minor damages, missing shingles and other problems to keep your roof in good working order.
Metal Roofing
Many residential homeowners have standing seam metal roofing. If you notice a problem with your metal roof, contact our professionals immediately for assistance.
Copper Roofs
Copper roofs are unique and offer numerous benefits. At Vertex Roofing, we are experienced with the care and handling required for copper roofs. We will make any necessary repairs to help extend your sophisticated roof's life.
Commercial Roofs
Our team also has experience with installing and repairing commercial roofs. Whether you're the property manager for an apartment complex, office building or shopping center, our team is ready to help. We can complete repairs for these commercial roofs:
Flat roofs
EPDM (synthetic rubber)
Thermoplastic polyolefin (TPO)
Modified bitumen (torch down)
Standing seam metal
The Vertex Roofing team is prepared to help any commercial business in the area with roofing repairs precisely when our services are needed.
Additional Roofing Options
If you have an entirely different roof type, such as wood shakes or slate, Vertex Roofing can also help you! We have extensive experience with fixing various roofing materials. Our team understands your unique needs and conducts repairs on roofs of numerous kinds. Please get in touch with us to see if we can help you!
About Us
Vertex Roofing completes residential roofing repairs, installations and replacements, and we can also perform commercial work. We are located in Manassas, Virginia, and work in the surrounding areas to provide roofing repair throughout Northern Virginia.
We have GAF and CertainTeed certifications, making us experts in various home and business roofs. If your roof becomes damaged due to weather or fire, our team can also assist with the insurance claims process.
Our primary goal is serving our community because we are a family-owned and -operated business. We want our community to thrive just as much as you do. We can take on any roofing job, no matter the size. Our teams are detail-oriented and customer-focused, allowing us to build loyal relationships with every client.
Contact Us for Local Roof Repair Services in Northern Virginia
In need of roof repair? Don't waste your time with the other guys. Our local roots and customer-oriented services make us a reputable roofing partner for homeowners and businesses in Northern Virginia. We also offer special financing for 18 months for those with approved credit.
Whether you need wood shakes, asphalt shingles or a metal roof repair, trust our team to get the job done right the first time. Call Vertex Roofing Contractors Inc. to speak to one of our local roofing pros at (703) 436-6426 or fill out our online contact form.
View Our Helpful Resources on Roof Damage, Maintenance & Installation
Roofing Damage
Roof Maintenance
Planning for Roofing Repairs or Installation