Asphalt Shingle Roofing in Northern Virginia
Manassas | Centerville | Fairfax | Falls Church | Tysons | Alexandria | Arlington | Springfield | Annandale | Woodbridge | Lake Ridge | Mount Vernon | Reston | Herndon | Haymarket | Burke | Fairfax Station | and all of Northern Virginia
Roof Replacement
Asphalt Shingle Roof Replacement roof is the most common type of roof available today. An asphalt shingles roof typically lasts 25 – 35 years, unless there is significant storm damage. Installing a shingle roof typically takes only a couple of days from start to finish. Asphalt shingles are available in a variety of colors and styles, and are very durable (some asphalt shingles have a class IV hail rating). Asphalt shingles can also be easily repaired and maintained and are relatively inexpensive compared to other types of roofing shingles.
Shingle Types:
Architectural shingles | 3-Tab shingles | Impact-resistant shingles | Specialty shingles
Asphalt Roof Repair
There are many reasons your roof may be in need of repair. Damage from wind or hail, falling trees or limbs, and even your roof's age can be good cause for roof repair. Our employees are trained and have the experience to evaluate your roof and to determine if it has any of the following warning signs, such as:
Missing shingles or shingles that are lifted or cracked
Excessive amounts of shingle granules in gutters & downspouts
Ceiling and/or wall stains
Evidence of water in the attic
Sagging roof deck
Ignoring the signs that your roof is in distress can cause long-term damage to your home and will prove costly if left untreated. Avoid the increased cost and stress and find out how one of our experts can address any issues you may have today!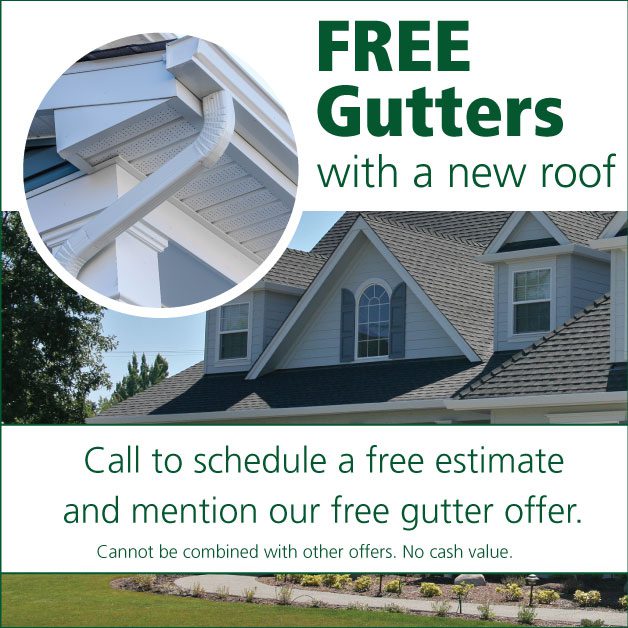 Request a Free Quote