Local Asphalt Shingle Roof Contractors in Northern Virginia
Manassas | Centerville | Fairfax | Ashburn | Gainesville | Alexandria | Arlington | Springfield | Annandale | Prince William County | Mount Vernon | Herndon | Haymarket | Burke | and all of Northern Virginia
Are you looking for installation, repair or replacement of asphalt shingles in the Manassas, VA, area? Let Vertex Roofing help you get well-made asphalt shingles for your home or business today.
Get Free Quote
Asphalt Shingle Roof Benefits for Residential and Commercial Properties
Asphalt shingle roofing offers numerous benefits for both residential and commercial properties. Homes with asphalt shingles have advantages like:
Added aesthetic: Asphalt shingles are available in multiple colors, styles and textures, allowing you to create your home's desired appearance.
High performance: These shingles are durable, often lasting for decades with proper care and maintenance.
Cost-effective: Asphalt shingles often have a lower installation cost, making them cost-effective over time.
Many of these benefits can be applied to both residential and commercial buildings, making asphalt roofing a versatile, long-lasting option in either case.
Types of Asphalt Roofing Shingles
We offer multiple types of asphalt shingles if you need a replacement roof. Our options include:
Three-tab shingles: These have three tabs, or rectangles, of equal size, which increase your roof's symmetry. Often, these are the least expensive type of asphalt shingles.
Architectural shingles: Architectural shingles are a top option for a more premium type of asphalt shingles. They have two layers of shingles laminated together to provide added dimension and aesthetics, plus increased resistance to wind.
Specialty shingles: You could also get specialty shingles that come in different colors and styles to make them look like other types of roofing.
Vertex Roofing has the expertise to help you upgrade your home or commercial property with any type of asphalt shingle roof.
Asphalt Roofing Replacement Services
Asphalt shingle roofing is the most common type of roof available today. An asphalt shingles roof typically lasts 25 – 35 years, unless there is significant storm damage. Installing a shingle roof typically takes only a couple of days from start to finish. Asphalt shingles are available in a variety of colors and styles, and are very durable (some asphalt shingles have a class IV hail rating). Asphalt shingles can also be easily repaired and maintained and are relatively inexpensive compared to other types of roofing shingles.
Asphalt Shingle Installation & Repair
There are many reasons your roof may be in need of repair. Damage from wind or hail, falling trees or limbs, and even your roof's age can be good cause for roof repair. Our employees are trained and have the experience to evaluate your roof and to determine if it has any of the following warning signs, such as:
Missing shingles or shingles that are lifted or cracked
Excessive amounts of shingle granules in gutters & downspouts
Ceiling and/or wall stains
Evidence of water in the attic
Sagging roof deck
Ignoring the signs that your roof is in distress can cause long-term damage to your home and will prove costly if left untreated. Avoid the increased cost and stress and find out how one of our experts can address any issues you may have today!
About Vertex Roofing
Vertex Roofing has served residential and commercial properties throughout Northern Virginia for over a decade. We provide roofing repair, replacement and other exterior services for gutters and siding. If your home or business is within a 35-mile radius of Manassas, Virginia, our team is ready to help with your roofing project.
Our goal is to help you enhance your property with new roofing, gutters and siding. Vertex Roofing takes pride in providing high-quality work and using some of the best products in the industry. Our services upgrade your home or business and address other concerns.
We have over 10 years of industry experience, making us a reliable choice for asphalt shingle installation, repair and replacement. We've also earned several certifications and recognitions:
GAF Master Elite® Roofing Contractor
CertainTeed Select ShingleMaster™
GAF President's Club Award Winner
These qualifications allow us to provide extensive, high-quality warranties for your roof and our work. We'll ensure all jobs are done correctly and within your budget.
Choose Vertex Roofing As Your Local Asphalt Shingle Roofers in Northern Virginia
Are you looking for an asphalt shingle roofing contractor near you? Vertex Roofing is here to help. We provide top-quality work with durable shingles, all backed by industry-leading warranties. We also offer special financing for 18 months with approved credit and other special promotions throughout the year! Please complete our online form or call (703) 436-6426 to get started today!
View Our Helpful Resources on Roofing Material Selection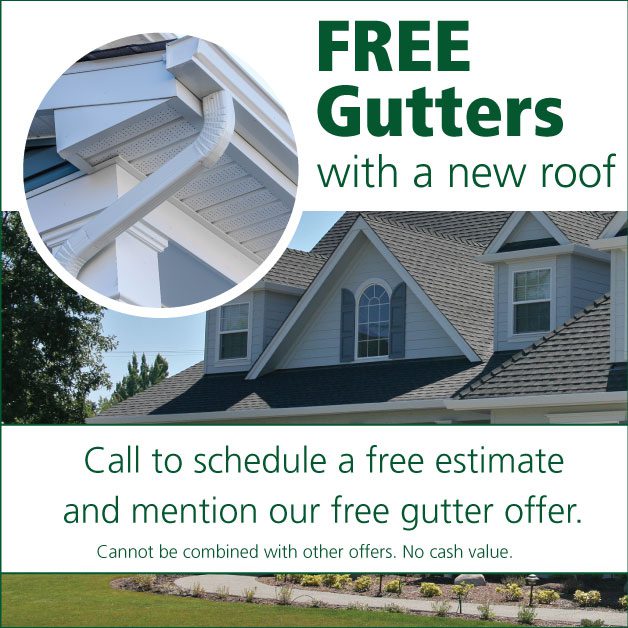 Request a Free Quote