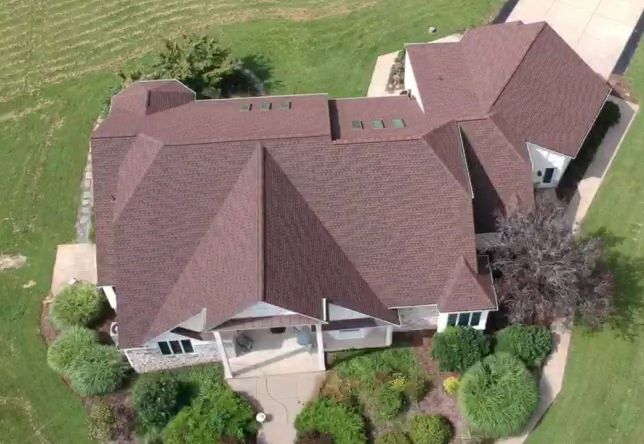 At Vertex Roofing Contractors, Inc, we are a full-service roof replacement company located in Northern Virginia. We have over 20 years experience installing all types of residential roofing.  We use the longest lasting roofing materials available, and back our new roof replacement with an industry-leading warranty at an affordable price.
We are licensed, insured, and reputable. The safety of your family while we're working on and around your home is of utmost importance to us. We remove all old roofing materials as quickly as possible.
If your roof has suffered storm damage, we'll gladly help you with roof insurance claims. Virtually all major insurance companies are very familiar with the quality of our work, and we'll do everything we can to make the entire process go smoothly.
Popular Types of Roofing
Asphalt Shingle Roof Installation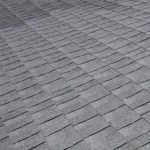 Asphalt Shingle Roof Replacement roof is the most common type of roof available today. An asphalt shingles roof typically lasts 25 – 35 years, unless there is significant storm damage.  Installing a shingle roof typically takes only a couple of days from start to finish. Asphalt shingles are available in a variety of colors and styles, and are very durable (some asphalt shingles have a class IV hail rating). Asphalt shingles can also be easily repaired and maintained and are relatively inexpensive compared to other types of roofing shingles.
Copper Roof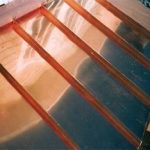 Copper is unmatched in its beauty, durability and workability. It is the most timeless of all of the sheet metals we use. A copper roof, when properly installed will last for a very long time. Copper only becomes more beautiful and valuable with time.
Flat Roof
A flat roof is a type of covering for a building In contrast to the more sloped form of roof.
A flat roof is horizontal or nearly horizontal.
Slate Roof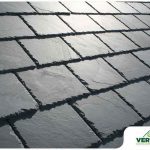 Slate is a fine-grained metamorphic rock that splits into thin, smooth-surfaced layers.
This rock cut is use as roofing or surfacing material.
Vertex Roofing Contractors also offers Synthetic slate shingles are made from combinations of plastic and rubber. Synthetic slate is designed to mirror the beauty and uniqueness of authentic slate.
Standing Seam Metal Roof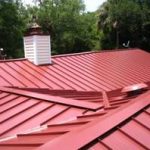 Standing-seam steel roofing is the most popular residential metal roofing today. Standing seam sheet metal roofing refers to a flat metal panel that is seamed or interlocked together along the edges of a turned up vertical leg.
Wood Shakes Roof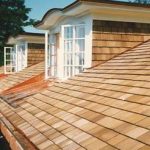 Although the cost is somewhat higher than asphalt, a wood shake-cedar shake roof is unique and beautiful. It will make your roof stand out from others in your neighborhood.
How Much Does It Cost To Replace A Roof
There are two primary factors when budgeting for roof replacement.
The first is the size of your roof.  For example, the budget for a 4,000 square foot colonial style home will be considerably higher than a 2,000 sq ft two-story townhouse. More square footage translates to more materials and higher labor costs. As a homeowner, you don't have any control over this factor.
The type material you select to replace your roof will impact the total cost. There are a wide variety of roofing materials available today ranging from asphalt shingles to metal roofs, terra cotta, and slate tiles. Each root type has a different price point, but don't feel that you'll be limited if you choose a less expensive option. Today's asphalt shingles are available with beautiful architectural designs that will enhance your home's appearance.
Considering the variable factors such as size and materials, a typical townhouse roof replacement can vary from $4,000 to $12,000.
A rough estimate for a single family home roof replacement typically ranges from $5,000 to $25,000+.
Factors That Can Increase The Cost Of A New Roof
Leaking chimneys
Skylight problems
Winter damage
Pooling water
Gutter problems
Pitch issues (steepness of the roof)
The need to remove excess layers of roofing material
Deck or substrate damage that requires fixing
Soffit and fascia problems
Mold
The particular type of roof you have (ranch and colonial roofs are typically the easiest to remove, while Tudor style roofs are most problematic due to their big number of slopes and eaves)
Regardless of the type of roof you select, you can count on us to install a durable, long-lasting roof while staying on budget. Unlike many Northern Virginia roofing contractors, we built our reputation on honesty, trust, and reliability.

Let us put our 20+ years of experience with Northern Virginia roof replacement to work for you. Give us a call today 703-782-5531 and set up a free on-site consultation with one of our roofing professionals.   They will help you make an informed decision about which roof type is best for you, along with the cost. You won't be disappointed..we guarantee it.