Northern Virginia Residential Roof Replacement & New Roofs
Vertex Roofing is a full-service residential roofing repair and replacement company in Northern Virginia and is here to provide quality service for your roofing system. Our team works with high-quality, long-lasting materials and provides an industry-leading warranty on our roof replacements and new roof installations.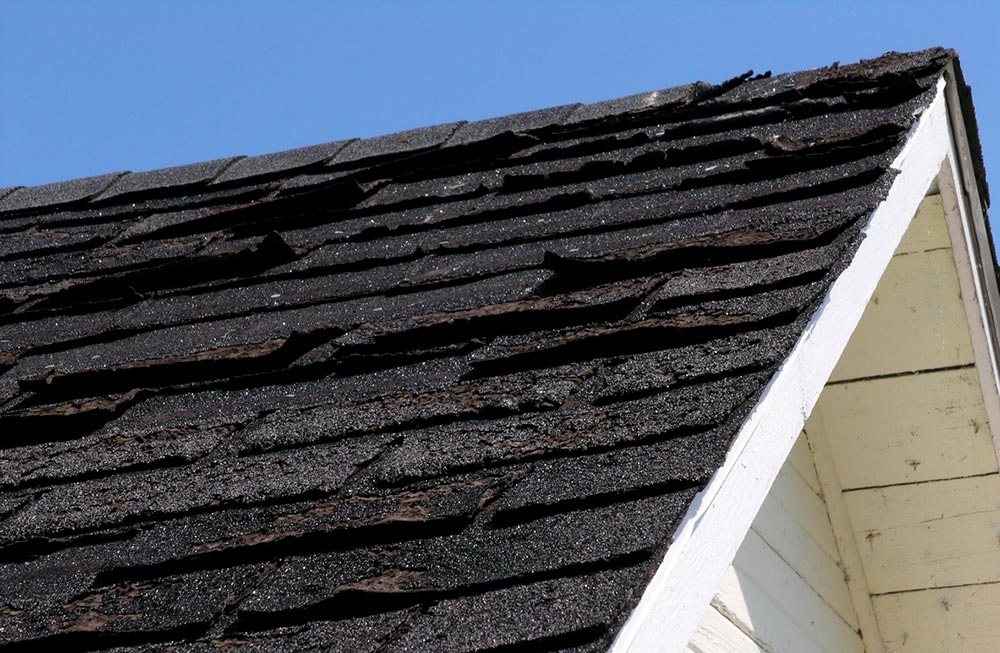 We've grown our business by listening to our customers, providing high-quality work, using the best quality products and by doing every job the right way, the first time. Our experienced roofing professionals can help you figure out what's best for your situation and plan a solution that fits your needs and your budget.
Our reputable team of roofing professionals is fully licensed and insured. Vertex Roofing promotes safety by using best practices during roof installation and replacement.
Get Free Quote
Signs a Home Roof Replacement Is Necessary
Several signs point to the necessity of a full roof replacement. While repairs and routine maintenance will help extend your roof's life, there are times when you need to replace your existing roof with a new one. Signs to watch out for include:
Leaks: Storm damage, worn materials and time can all play a role in your roof's strength, eventually leading to leaks.
Water damage: If you notice staining, streaks or water spots on the walls or ceilings, you probably have a leaky roof.
Mossy, curling or missing shingles: If you notice cracks or loose, mossy or missing shingles, contact a professional for assessment.
Storm damage: Heavy storms and hail damage can seriously harm your roof, which often cannot be repaired. Storms can lead to full roof replacements because they can lift shingles or rip them off entirely and cause intense water damage.
Sagging roofline: Another sign you need a new roof is if your roofline is no longer straight. Dipping and sagging can result from an oversaturated roof deck needing replacing.
These are some of the most common issues that often lead to full roof replacements. If you notice any other unusual problems with your roof, contact our new roof installers in Northern VA immediately to decide the best course of action.
When to Consider Roofing Replacement
It is extremely important that the roof is in good condition in order to properly protect your house from the elements. A damaged roof can lead to foundation issues; attic, ceiling and wall damage; and more. Some of the warning signs are easier to spot, such as leaks, but there are other red flags you can look for. With a roof inspection by one of our professionals, we can help you determine if you're in need of roof repair, or if it's time for a total roof replacement.
Here are a few warning signs that might indicate you need a new roof:
An aging roof (20 years or older)
Missing or cracked shingles
Shingles that are curled or buckled
You can see daylight coming through your attic
Excessive amounts of shingle granules in gutters
With a thorough roof inspection, we can find and help you address any issues your roof may have.
Emergency Roof Replacement in Northern VA
Do you have a roofing emergency? Certain instances require immediate attention from a trained professional. Often, the damage comes on suddenly and is severe enough that a roof repair will not hold. You might need emergency home roof replacement if:
A storm tears off a large section of your roof's shingles.
Your roof experiences an impact, such as from a falling tree limb.
An ice dam causes severe leaks in your home.
You have a large number of animals or pests hanging around your roof.
Your gutters are clogged enough to cause water backups.
No matter what has caused the roof damage or what type of roofing you have, the Vertex Roofing team is prepared to provide complete and emergency roof replacements throughout the Northern Virginia area. If your roof has experienced damage due to storms, our team has plenty of experience working with insurance companies to process insurance claims for roof replacements as well!
Call Us Today
Types of Roofing We Offer
At Vertex Roofing, we can replace your existing roof with numerous types and styles. Our popular types include:
Our team has experience working with these residential roof types. If you need a home roof replacement, trust us to help you pick the one that works best for your style and budget.
Contact Vertex Roofing for Local Roof Replacement in Northern Virginia
Vertex Roofing provides roof replacement and new roof installation services around Manassas, VA. We have been in the industry for over 10 years, installing and replacing numerous residential roof types. We are a GAF Master Elite® Roofing Contractor and CertainTeed SELECT ShingleMaster™, so you can trust us to get the job done right.
Please call us at (703) 436-6426 or fill out our online form to schedule roof replacement services!