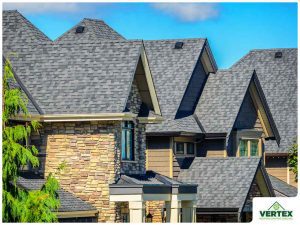 At Vertex Roofing Contractors, we go out of our way to make sure that our clients in Fredericksburg are completely satisfied before we leave the job site. During our free estimate evaluation, our estimator will listen to your needs/concerns. He'll then assess your roof for damage and weaknesses, and recommend either roof replacement or roof repair, depending on what is in your best interests. After the initial evaluation, we will provide a detailed scope of work along with a price. If you decide to move forward, we will secure the necessary materials, schedule the production crew when it is convenient for you, and assign a roofing foreman who will oversee the job to make sure that your expectations are met.
Our roofers are trained and certified and comply with the highest safety standards to ensure each job is done properly. We offer upgraded HD architectural shingles for no additional cost. We'll offer to install ridge vents to make your home more comfortable during the summer months.
Do I need roof repair or replacement?
Most asphalt roofing systems in Fredericksburg last 20 to 30 years, and tile or metal roofs often last 30 or more years. Weather damage and neglect can shorten a roof's lifespan. If your roof shows signs of wear from weathering, it may be time for a replacement.
See if your shingles are cracked, curled, or if some are missing. Manual pdf If you have "balding" shingles or if you find granules in your gutters, your roof probably needs replacement. Manual pdf If the flashing around your chimneys or vents is loose or rusty, your roof probably needs replacement. If moss is growing on your shingles, this can be an indication of damp spots under the shingles where leaks could develop over time creating significant damage over time.
Take a close look inside your attic. Manual pdf See if there is any discoloration in the plywood, indicating that water may be leaking under the shingles.
And, see if there is a sag in any of the plywood sheets. Any visible drop in your roof line is an indication that the wood may be rotting and deteriorating. If neglected, sags have the potential over time to cause the roof to collapse.
Will home insurance help with the roof replacement cost?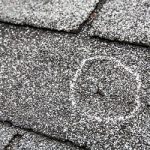 When we provide a professional roof inspection for your Fredericksburg home, we'll include a detailed report citing your roof's condition and probable cause of weather-related damage. And, we can help you file a claim with your homeowners insurance company. Our inspections provide you documentation for your claim, and we can speak with your insurance company adjuster to explain what's needed. When homeowners hire us for Gainesville roof replacement or repair, we become a member of their team and will help in every way we can to help ensure that you get the most benefit from your claim.