Hello, and welcome to the Vertex Roofing Contractors Inc. blog! We are committed to helping our customers make well-informed decisions about their roofing and home improvement projects. To that end, this blog will contain useful and relevant information that will help guide you. In our first blog post, we discuss our company and explain why so many homeowners choose us for their roof repair, replacement and maintenance projects.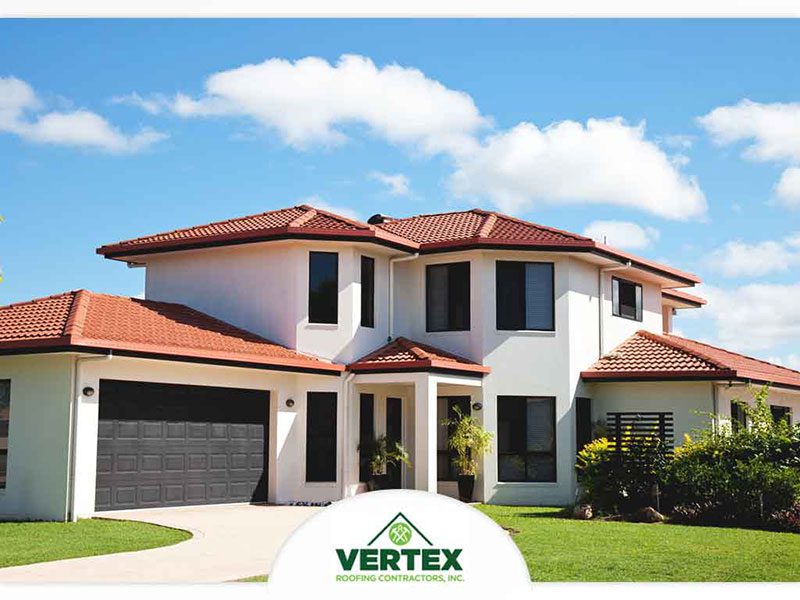 Experience
We've been in business for many years, which means we've encountered all sorts of roofing issues and worked on all kinds of roofs. Our experience has given us the knowledge and skills to accurately identify any type of roofing problem and recommend and execute the most appropriate solution. You can rely on us for high-quality, dependable services.
Excellent Products
As a top roof replacement expert in our area, we make it a point to offer our customers only the best products available. That's why we offer GAF asphalt shingles. Featuring Advanced Protection® Technology, these shingles boast unparalleled durability, flexibility, granule adhesion, wind resistance and more. Put simply, our shingles look better, last longer and perform better than other roofing products.
Better Warranties
As a certified contractor, we can offer you GAF's industry-leading warranties, which are not available through most other contractors. We are authorized to offer these warranties because our roofers are all factory-trained in the installation, repair and maintenance of GAF products. We want to give you peace of mind, and we're confident that our services and products won't disappoint you.
We are one of the top roofing contractors in the local area because of our first-class roofing services and our outstanding customer service. Our goal is to provide local homeowners with the highest quality and most dependable roofing services available. During your project, we will work closely with you to make sure that all your questions are answered and all your concerns are addressed. Call us at (703) 436-6426 to learn more about our services and products. We serve homeowners in Manassas.