Weather extremes can cause massive damage to your roof. Without the help of reliable roofing contractors, it can be hard to determine exactly what type of damage you're dealing with.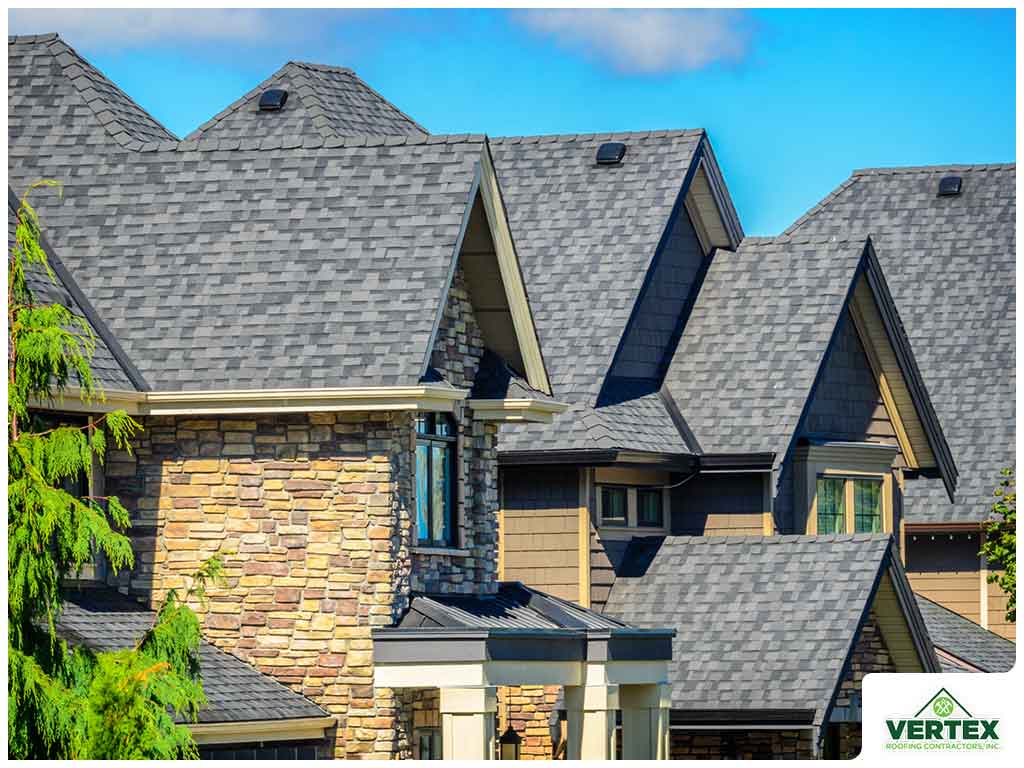 In this post, Vertex Roofing Contractors explains what to do if your roof sustains storm damage.
Assess Roof Damage
A post-storm roof inspection is best left to professionals. You might slip or trip on wet or icy spots on your roof. Powerlines and unstable roof surfaces make this task even more dangerous for laypeople. Contact your roofing contractor to perform an inspection as soon as conditions improve.
You can use binoculars to inspect your roof from the ground. Take detailed notes about any damage you see, along with photos when possible.
Begin Temporary Fixes
While waiting for your contractor to arrive and accomplish the necessary roof repair, you can begin taking measures to protect your home. Place buckets or garbage cans under leaks and remove valuables away from them. You can use a plastic cover or trash bags to cover furniture, rugs and other items surrounding the leak.
Contact Your Roofer and/or Insurer
Always do your research before hiring a roofer, especially after a storm, when unreliable contractors often try to take advantage of homeowners. Look for a local, certified roofing company with a strong track record for repairing roofs in your area. Keep in mind that delaying damage will only make it worse, resulting in higher repair costs. Manual pdf
Whether you need a roof replacement or repair, you can count on Vertex Roofing Contractors Inc. Our experienced team specializes in both commercial and residential roofing systems. Call us at (703) 782-5531 or complete our contact form to get a free estimate. We work with clients in Gainesville.